The villa has been constructed by an award winning architect and its interior designed by an distinguished artist. Our desire was to shift perceptions of modern architecture. We wanted to allow people to experience what it is like to live, eat and sleep in a space designed by an outstanding architectural practice.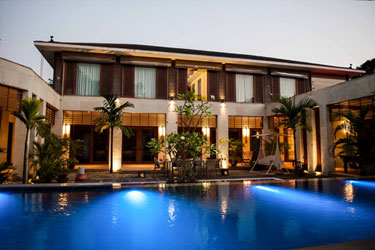 Serene and elegant, the Villa is a stylish ultra luxury villa perched in the exotic Portuguese village of Assagao. Its architectural genre is courtyard style, contemporary east asian tropical, and the villa is surrounded three sides by a forest immersing its occupants in nature. The villa is situated within minutes of Villa Blanche, the famous café that imports ingredients from Europe, Gunpowder the famous coastal cuisine restaurant and Purple Valley, the world famous Yoga resort.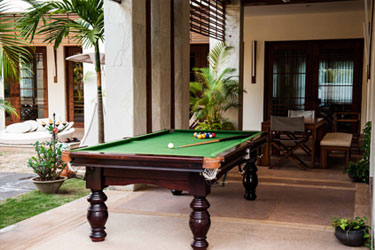 Assagaon is uniquely located and very quiet but within minutes of famous Goan hubs of activities and beaches.
The quaint Village is minutes away from the eclectic beaches Anjuna, Vagator, Morgim and Asvem with scores of incredible bars and cafes, fine dining restaurants, fashion boutiques, nightclubs and where young and old cultures rub shoulders. A melting pot for the chic and the bohemian, the international and the city bred.
Across the road are Goa's famous stores ˆ Cheshire Cat and Indian Story famous for clothes, textiles, semi precious jewellery , shoes, rugs and Indian art.
The Villa is within also close to the famous night market at Arpora, which has recently been ranked as one of the top 10 open markets in the world.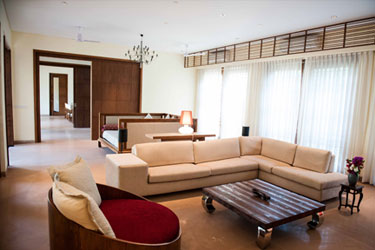 The Villa is surrounded by greenery and natural light, it is spacious and airy. Besides being fully furnished with a cook and house keeping staff and the usual amenities such as air conditioning, wifi, cable tv, a fully equipped modern kitchen, washing/drying machine, a plush living room with several seating areas (including a day bed), comfortable, spacious and sophisticated bedrooms, a dining room that seats 12, a kitchen, stylish bathrooms, pool table, two swimming pools (adults and kids), various outdoor seating options, bar be cue and a natural outdoor gym. The Villa is surrounded by beautiful gardens bearing exotic fruit trees, flowers, plants and an old well.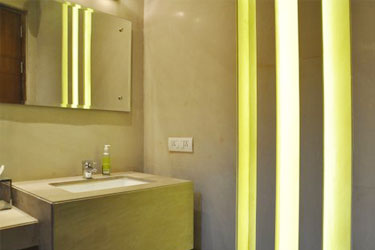 The Villa was designed by a rising star from the architectural school at MIT (US), and its lighting has been designed by an award winning lighting consultant. The Villa has recently been featured in a leading architectural magazine. The owners, who don't live in Goa are extremely selective about who stays at the Villa.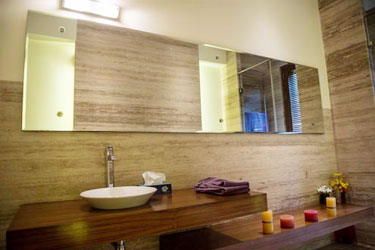 Although Assagao is extremely safe, the villa has a 24 hour CCTV system and a loyal staff of three who have been living in its outhouse since its construction in 2011.