Saipem is a brilliant location for a holiday villa - amidst lush green coconut palms along the river Saipem in quaint village Marra, North Goa. Close enough to the action packed Taj Holiday Village and neighbouring Candolim Beach Road yet serene and hidden away.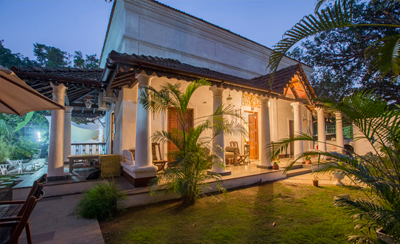 With a wonderful river view, this comfortable designer villa is spread over 750 square meters and has a private pool, private garden luxuriously appointed three bedrooms, an Italian modular kitchen and dining space. Restored with an attention to detail and over a period of time, this villa can truly be called a labour of love.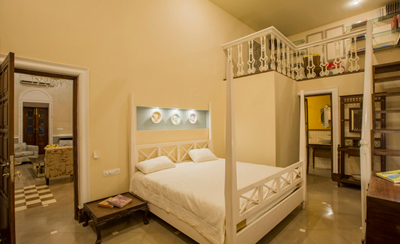 All beds in the villa are king sized and lush mattresses ensure a good nights rest. The meticulously manicured garden, well maintained swimming pool are a guest's delight and the ambience is of heritage luxury. Subtle metallic wall finishes, designer artefacts and furniture all contribute to your luxury Goan vibe.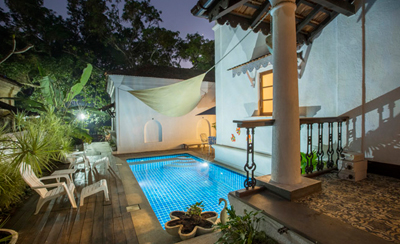 Stepping outside, the terraced deck with a view of the backwaters is the perfect nook to enjoy your private Goa matinee.
The staff is well trained and the self service continental kitchen is a delight. Just a note of caution that cooking pungent curries is not recommended by the owners.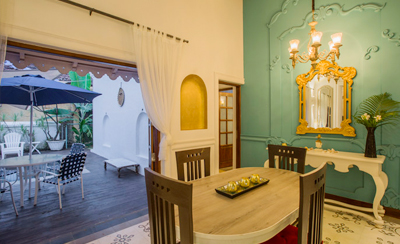 An audio bluetooth dock is available for guests. There is enough parking inside for two cars.

Floor Plan: